V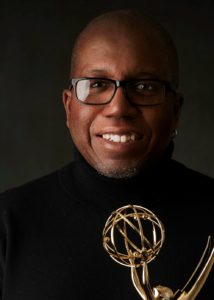 on Thomas is a bi-coastal (LA – NY) Photographer,Cinematographer, RED TECH, digital capture expert, and educator. During the 80's and 90's, Von carved out a career as an advertising fashion and beauty photographer. Working on projects from album covers, fashion and product catalog, to outdoor and product advertising.
See a schedule of Von's upcoming classes
During the late 90's, he discovered digital, and integrated that into his photography workflow. By 2001, he opened a digital capture boutique in New York City (Digital Tech NYC), and soon became the go to guy for the fashion, advertising, and editorial photographers needing the on-set digital lab solution. During this period, he lectured on digital capture at PhotoPlus International Conference, International Center of Photography New York, Photo Imaging and Design Expo, and his own branded Digital Tech Bootcamps.
In 2008 he ventured over to digital cinema, specializing on the RED Digital camera system, where he became one of the instructors for REDucation, RED's immersive hands on training program. Today, Von leads his own DIT workshops in places like Dublin, Ireland and the US.
He currently works as a DIT and Dailies Colorists on feature films, TV episodics, webisodes, music videos, and commercials. His list of clients reads like a who's who in both the still and motion photography business.
Recent Films:
Maniac (2012)
Sparks (2013)
K-11 (2012)
Insidious (2011)
Atlas Shrugged (2010)
Websites: