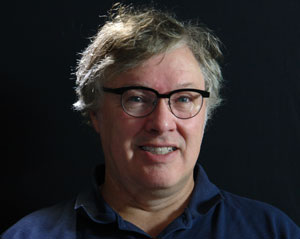 Guy Molin is a freelance colorist, based in the Netherlands. For the last 10 years he belongs to the top Color-graders in the Netherlands. Before that Guy was the one of the owners of a "big" Amsterdam based Post-Production-Facility, specialized in 35mmTelecine Film scanning, Color-correction and Film-recording.
See a schedule of Guy's upcoming classes
Next to grading he also specializes in operating (digital-) cameras.
"A good cameraman, knows about color-correction, and vice versa; a good colorist has to understand cameras."
As a "one-man-band" Guy has several multinationals as longtime returning clients. As a grader Guy works for practically all Dutch Broadcasters.
Customers
ATKearney EMEA/USA/ASIA
Fieldglass – Chicago
United Postproduction – Hilversum
Off The Fence/NatGeo
Moskito-film/De Productie
Mediamachine/Blackmagic Design
Sony-Europe
Rabobank Netherlands
Atelier HSL, Jan de Bont
JWT/The Station-NewYork
Johnson&Johnson – USA
Menkendriks/Refresco
Xs4all
Grading: 2015/2016
Strix/Filmpartners: Dracula (4K)
KRO/NCRV: De Reunie
VARA: De Muur
Off The Fence: Gogongosa/NatGeo (4K)
Tuvalu/NatGeo: Streets of the World, Release the Hounds
Moskito: Cat&Mouse, Crepuscule, Venus & Furs (4K)
United: IDTV, STRIKS, TALPA, VPRO-NTR, VARA-BNN, AVRO-TROS: RTL4/5, SBS6, EO, MAX, KRO-NCRV
Outside of his professional work, Guy is Vice Chairman of the NBF (Dutch Filmmakers Guild) 
and he is a passionate mountain climber.