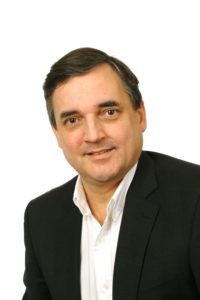 Blake Jones is a world renowned colorist based in Germany. He has over 28 years of experience with all forms of color correction.
See a schedule of Blake's upcoming classes
Blake started in the industry as a tape operator and his skills were quickly recognized and he soon became a colorist in Hollywood. He started out first color grading films and eventually went on to color grade several major television shows. Eventually Blake went on to do commercial color grading. Blake then came to Holland where he worked as Senior Colorist and Technical Director of Condor Post Production in Amsterdam.
After being at Condor for almost ten years, Blake went to work for Pandora as Director of Training where aside from training colorists around the world he was also the author of the Pogle operator manual. During this time, Blake was also the author of the books "Film into Video: A Guide To Merging The Technologies 2nd Edition" and "Video Color Correction For Non-Linear Editors: A Step By Step Guide" published by Focal Press. Soon after, Blake was hired by daVinci as an independent contractor to conduct colorist training classes throughout the world and was also the author of the Resolve operator manual. Blake has worked with Resolve since it's conception, so he has an intimate knowledge of the system.
Blake now lives in Germany where he is a product developer, colorist instructor and engineer for VISION2See GmbH in Munich. He conducts ICA colorist training classes at their training center. Blake also remains active as a colorist and does colorist projects around the world. His credits include commercials for Heineken, Ford, Mastercard and Amstel. Blake works on many different types of projects such as the recent DI restoration of the official Olympic films for the IOC.
When not working Blake likes diving and underwater photography as well as computers.
DI Film credits: "The Shadow" (2011), "Norway Olympics" (IOC Restoration)
Film Mastering credits: "2001:A Space Odyssey", "Poltergeist", "Brainstorm", "Mrs. Soffel"
TV credits: "Cagney & Lacey" (syndication), "Il Judice" (RTL), "Flipper", "Inspector Maigret"
Commercials credits: Heineken, Mastercard, Amstel, Ford