Davinci Resolve Comprehensive Training in the center of Amsterdam, January 23, 24, 25.
In this 3 day class you will learn to use all aspects of the complete Resolve program.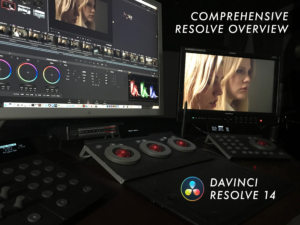 1-    Importing footage, from all kind of camera' and codex, in Raw, LOG or Linear. How to choose the right color-space and to setup your Reslove project.
2-    Editing workflows and media-management. How to import and round-trip from Premiere and FinalCut. How to fix problems with EDL's and XML's.
3-    Color correcting, you will learn all aspects of color grading, matching shots and the basics of compositing.
4-    Audio within Fairlight, as well how to fix an existing sound problem as how to setup complete sound design.
5-    Delivering; how to deliver your program for internet, broadcast or movie-theater. Also how to round-trip to other programs.
The class will be given in the center of Amsterdam in a color-suite on one of the canals.
With a max of 8 students. For the basic training you will use your own laptop.
The suite is equipped with the newest professional workstations and camera's.
We will
This class is ideal for colorists, editors, DITs, DPs, and VFX guys, basically anybody with a desire to become more of an all-rounder.
We can get you a "friends" price at a very nice hotel, located on the same canal.